Kentucky Gambling and Online Casinos – State of the Industry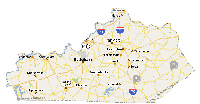 One of the biggest controversy's surrounding Kentucky over the past few years has been Governor Steve Beshear's assault on Internet gambling sites.
Beshear attempted to seize the domain names of 141 online gaming sites back in 2010. His efforts were turned away by the Supreme Court, however, as they said he had no jurisdiction to seize the names.
While Beshear was busy attempting to keep online gambling out of Kentucky, he has been championing an idea of allowing slot machines at state race tracks. Churchill Downs has been one of the leaders in pushing for the slots, claiming the race industry cannot survive in the state without more liberal gaming laws.
Lawmakers have yet to pass any legislation permitting the slots at state tracks, but there has been plenty of discussion on the issue.
It is not yet known whether Kentucky would change their online gambling stance should federal legislation regulating online casinos pass in the coming year.
Latest Kentucky Casino Gambling News
Stay up to date with the latest news related to online gambling, casinos, and poker in Kentucky…
Online Casinos for Players from Kentucky
We do believe Kentucky allows visitors within its border to place bets online at certain horse track sites, including Churchill Downs, but we are checking on this issue and will update the site soon with our findings… Be sure to follow us on Facebook so you can get an update when we update Kentucky's page… *